27 Jun

Now it Starts, Bobbi Bear in Action on the School Outreach Program

Sexual harassment has been at the forefront of the news lately. The #MeToo movement has become a global force through its utilization of social media, providing women across the world with a platform to stand up and tell their stories of sexual assault and harassment. There's no doubt that this movement has had significant global impact, resulting in lawsuits against high-profile men accused of sexual harassment and new anti-discrimination laws being passed in countries in North America and Western Europe. While it's incredible to see the progress that's being made around us, there are a lot of countries that have much more progress to make when it comes to sexual assault and harassment.

Organisations like Bobbi Bear are working to make this progress in South Africa. Bobbi Bear works with children who are the victims of sexual abuse, helping them recover, both physically and mentally, and navigate the difficult legal system in South Africa. The staff and volunteers at Bobbi Bear also visit schools, teaching children about sexual assault and HIV/AIDS awareness. They also assist children who come forward at these school visits and report sexual assaults, helping them through the medical, psychological and legal processes.
One of our staff members tells the story of this process:

Mildred and one of our volunteers from Volunteer Invest went to do a talk at a local school after one of the teachers informed us there was a problem with a few of the learners.
We cover many issues during our school talks- sexual, physical and emotional abuse, domestic violence, children's rights, the importance of reporting, HIV/aids, amongst other social issues.
The talk encourages children to get involved and ask questions, which leads us to gauge how much they know, whether it's too little or too much.
In this particular talk, 16 children came forward about rape happening to them.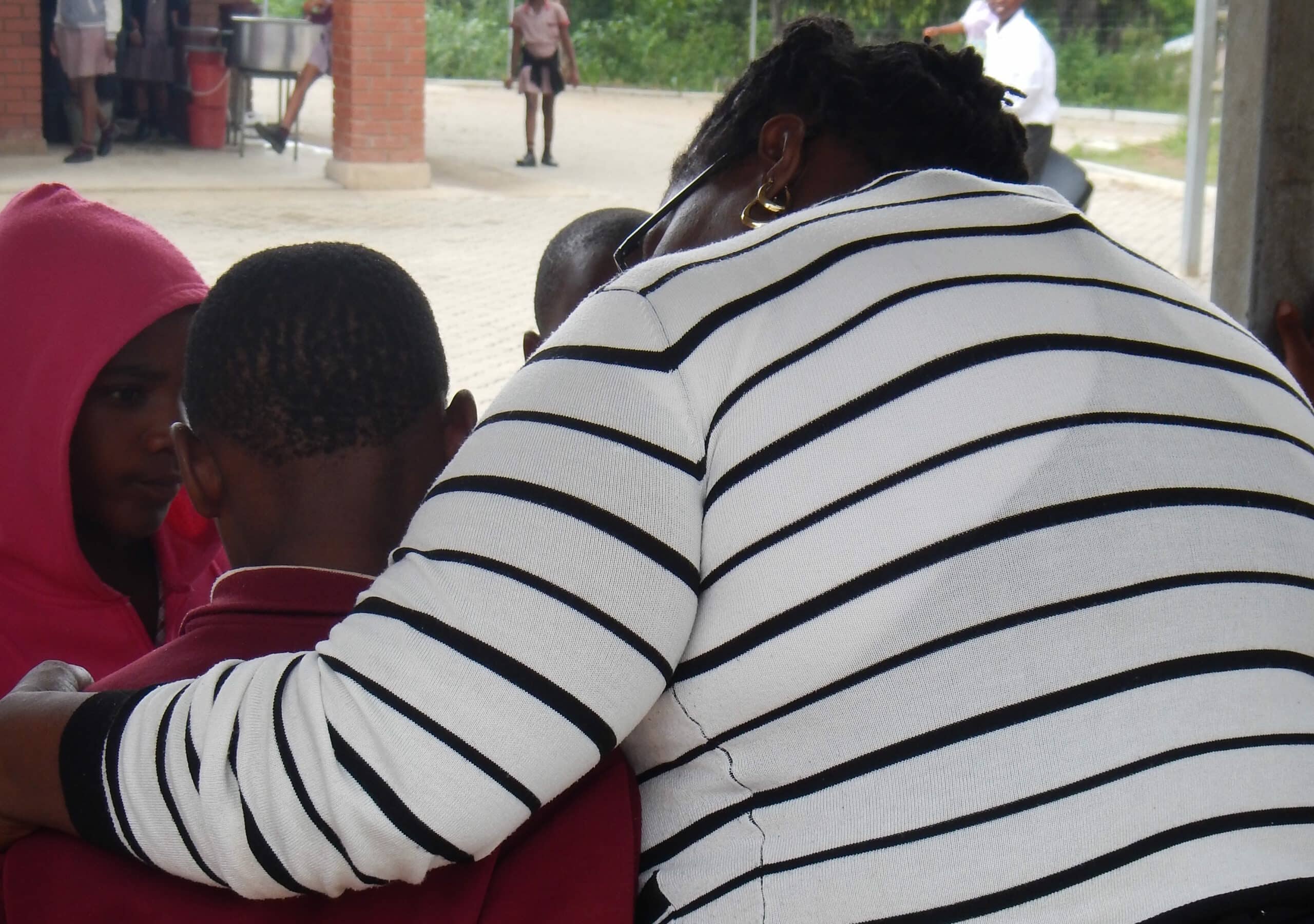 Now the process starts.
First, we speak with them individually to find out if it's a close family member or not and how long ago it happened. Then, we get the school to send a letter to the parents requesting a meeting at the school as soon as possible.
When the parents come in we explain the situation and the way forward.
From here the case will go to the Thuthuzela Care Centre at the local hospital so a case can be opened by the police officer on duty and a J88 form and a sexual evidence kit can be done by the district surgeon. The social worker at the TCC will be involved too. The case will then be referred to FCS (family violence, child protection and sexual offenses unit) who will investigate further.
This process is often long and arduous, and it helps to know people at the hospital so that when we are involved they know that they can't slack on the case at hand.
 The process to handling sexual assault cases in South Africa is difficult, and often emotionally and physically taxing. However, the work done at Bobbi Bear has positively impacted the lives of thousands and has even impacted the laws in South Africa regarding sexual assault. Bobbi Bear is truly making progress.
You can support the Bobbi Bear School Outreach by donating to them directly. You can also become a volunteer with Bobbi Bear by getting in touch with our official partner, Volunteer Invest here